So I descided to put my Cu Items together in a Bundle.
I have bundle set for sale at SNC.
You get three of my CU sets PLUS a freebie set with purchase.
With this Bundle you get:
Glitter, Glass Chrome elements
70 + elements total in this bundle!
Buy the Bundle and you get the Chrome Element Set for FREE!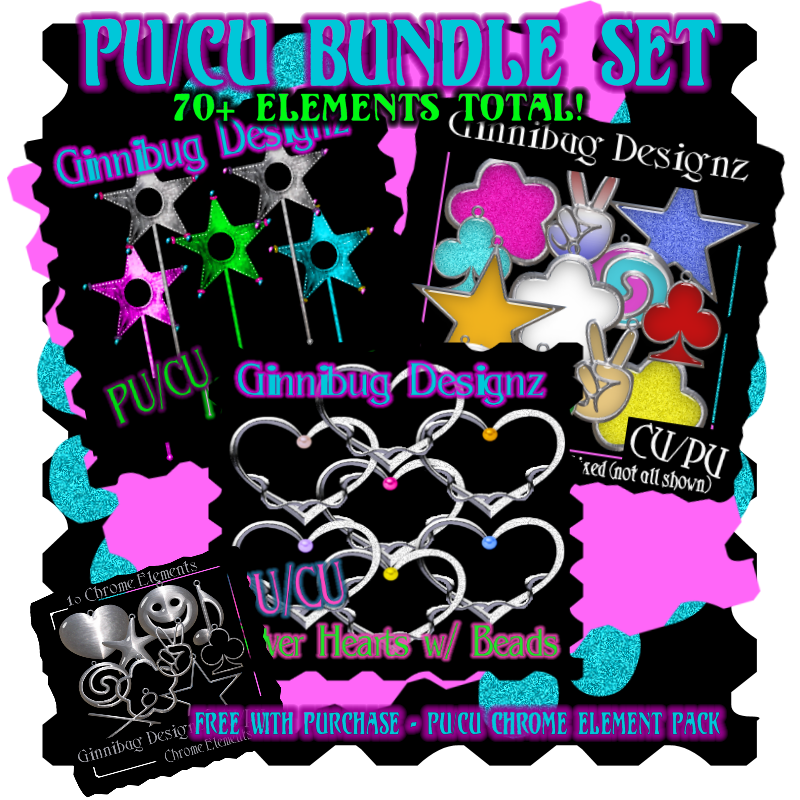 You can get this Bundle here: