I saw a tut on how to make these adorable bears and just could not resist.
I LOVE how they came out and got so into them, I just had to keep making.
I made Regular Bears with a Design on the T-shirt and with No Design on the T-shirt.
You can put your own Design on the T-shirts (as long as you credit the bears back to me).
Also made some EMO bears and cause I am into Vampires, I made two very ADORABLE Vamp bears, which you can get for FREE when you buy the Fuzzy and Emo Fuzzy Bear sets.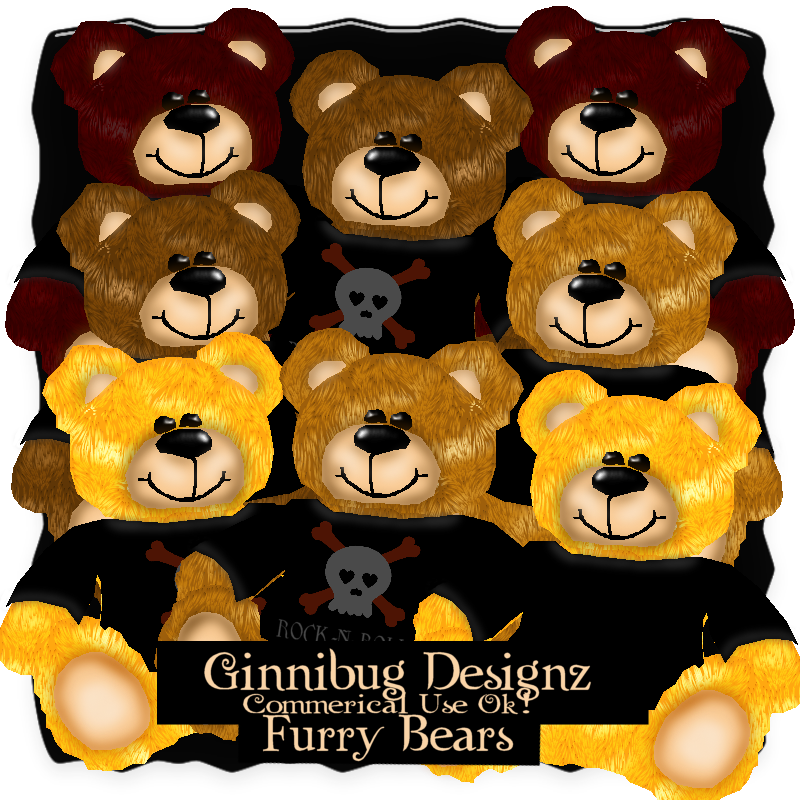 Buy The Furry Bears and the Emo Furry Bears
for $5.50
Buy Now and Get the Vamp Furry Bears for FREE!!