Here is my First CU Item up for Sale. It is IPODS and I created these from scratch.
They are really cute and they come in a variety of colors. You also get a Greyscale one which you can
recolor to whatever color you like or just use the Greyscale IPod in your Kits.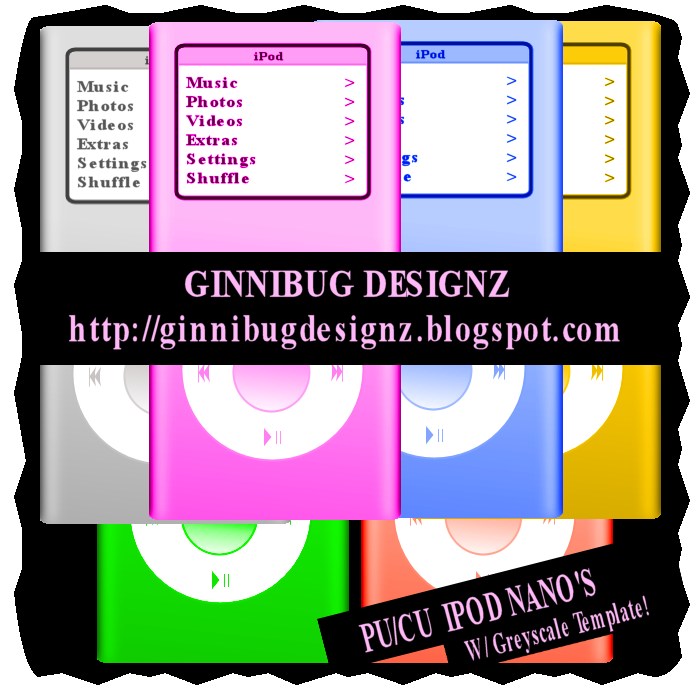 Price - $3.00
Any Questions or Problems trying to purchase this item