Hey Everyone!
I have been saying over and over I need to make a Pixel section on my blog, I need to add my
memberships logos, tube sets I created and so on and for so long I held it off, BUT not anymore.
I will be adding my Pixels sets, Theme Weeks etc.. right here.
I have made some pixel sets over the years.
Here are some tags with my pixels tube in them...
My Britney X-mas Set. I created EVERYTHING u see.
Animation was all created by me.
Frank and Zomb.
A Halloween Set I created with two Characters (Frankstein and a Zombie)
Each one has different color outfits and looks great in any Halloween Pixel Tag.
James (from Twilight)
One of my very first homemade Pixels I have done.
And Speaking of Twilight... Here is a Twilight Set I did
when the first movie came out.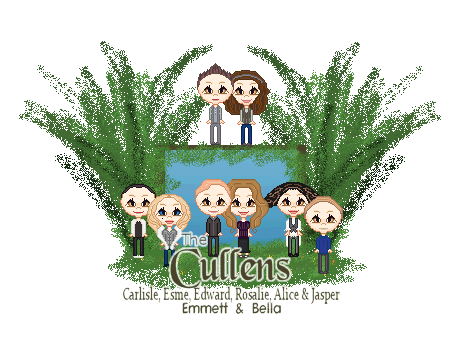 Deborah Summer
I took my Beautiful Deborah Doll Base and created a bathing suit and summer bkg
I created the doll in the middle of the gift box. She is part of a Valentine Theme Set I did.
My Beautiful Deborah Doll.
Named after my Mom for Mother's Day
I have the Britney X-mas, Deborah and Valentine Cutie UP for Sale.
Britney X-mas comes with MANY elements
Different Color Hairs and Outfits, Bows, Lights, Bkgs,
Gift Boxes.. Lots of things to make a sure Pixel Tag.
This set is on sale for: $4.50
Deborah Tube Set
Comes with Different Hair Colors and Outfits
2 Hair Styles, Backgrounds and Holiday theme outfits (Christmas and St. Patrick's Day)
She is a beautiful set and is on sale for $8.00
Valentine Cutie Doll Set (with bkg and extra's)
Different Hair Colors and Dresses.
On Sale for $2.75
They are all END USE sets!!!
If interested in purchasing any of the sets.. Please contact me at:
lapisgin@hotmail.com